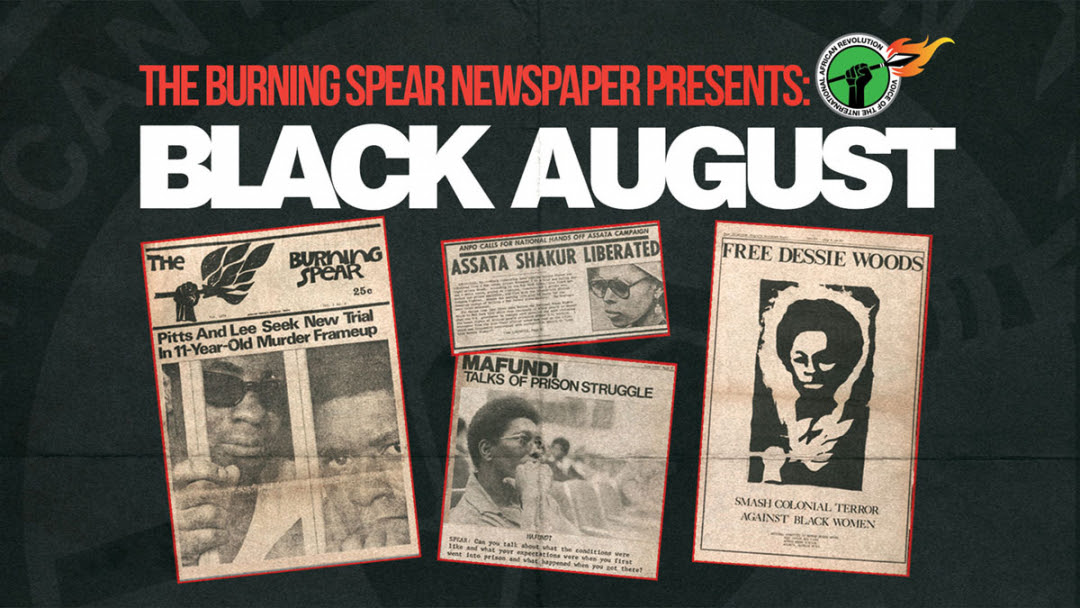 Since our founding in 1968, The Burning Spear newspaper has covered struggles to free African people from U.S. colonial prisons, including historic campaigns led by the African People's Socialist Party.
The Spear regularly prints letters and articles by our brothers and sisters held captive, and we ship copies of the paper, free of charge, to over 600 prisoners each month, through the Mafundi Lake Sponsor a Prisoner Subscription Program.
Contribute to our Black August fundraising goal: at least $10,000 by August 31st to fund the prisoner subscription program as it grows to reach more and more of our people behind prison walls!
Make a one-time or sustaining monthly donation now! 
More ways to support The Burning Spear: